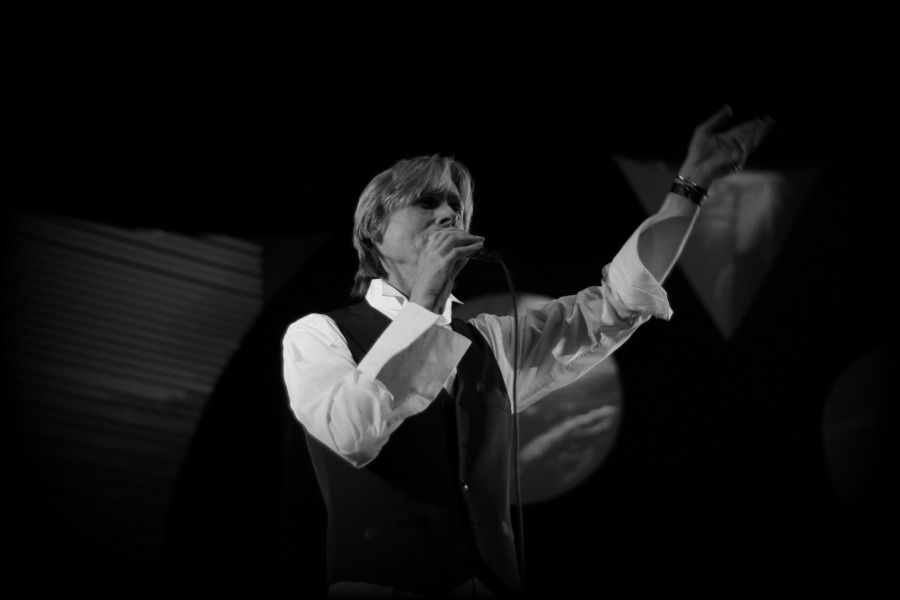 Since the early 60's, Syl has been captivated by music. When the Beatles made their famous debut on The Ed Sullivan Show, it sealed the deal for him. Beginning as a vocalist in his school choir, playing the drums and eventually taking up the guitar, he went on to play in many bands during his teens. He went professional in the early 70's playing local clubs in Nanaimo and touring Vancouver Island.
The early 80's would find him in the Vancouver music scene where he became well known as a vocalist in some of the top club acts of that era. CBS Records showed an interest in one particular band Secret Service which led to sessions with Bill Henderson and Brian Macleod of Chilliwack and Headpins respectively. Also Syl was invited to record with Michael Flicker of Heart fame in the infamous K-Smith Studio's in Seattle.
Of note, in the 80's was his portrayal of David Bowie in Major Tom's "Seriously a Moonlight Tour". Touring extensively across Canada and the southwestern United States, Syl landed headlining gigs in Las Vegas, Lake Tahoe, Reno and Stanford University, as well numerous concerts at Festivals, Colleges and Military bases. During this time Syl began to increase his interest and involvement in audio production and recording techniques and decided to retire his David Bowie image and touring to concentrate on writing and recording. Side projects in the late 80's would see Syl backing up the Beach Boys at their yearly stops to the P.N.E. with locals Rocket Norton of Prism and Skip Prest of Sweeney Todd.
In the 90's Syl continued his studies at Columbia School of Broadcasting and at the top of his class earned his certificate of completion in the Digital/Analog Recording Arts program. Syl had a chance meeting with Grammy Award Winning Producer/ Engineer, Ed Cherney (Bonnie Raitt, Eric Clapton, Rolling Stones), who after listening to his mixes encouraged him to continue his passion in audio engineering. He was then taken on as an engineer for Cedar Creek Studio's, where he worked until moving back to Vancouver Island.
Over the past 15 years he has built up S&S Studio along with his partners to not only record his/their own music but to make available to others an environment conducive to the creative process. Today Syl not only continues his involvement with his studio but in Oct. of 2012, re-connected his role as David Bowie in "A Night of Bowie".