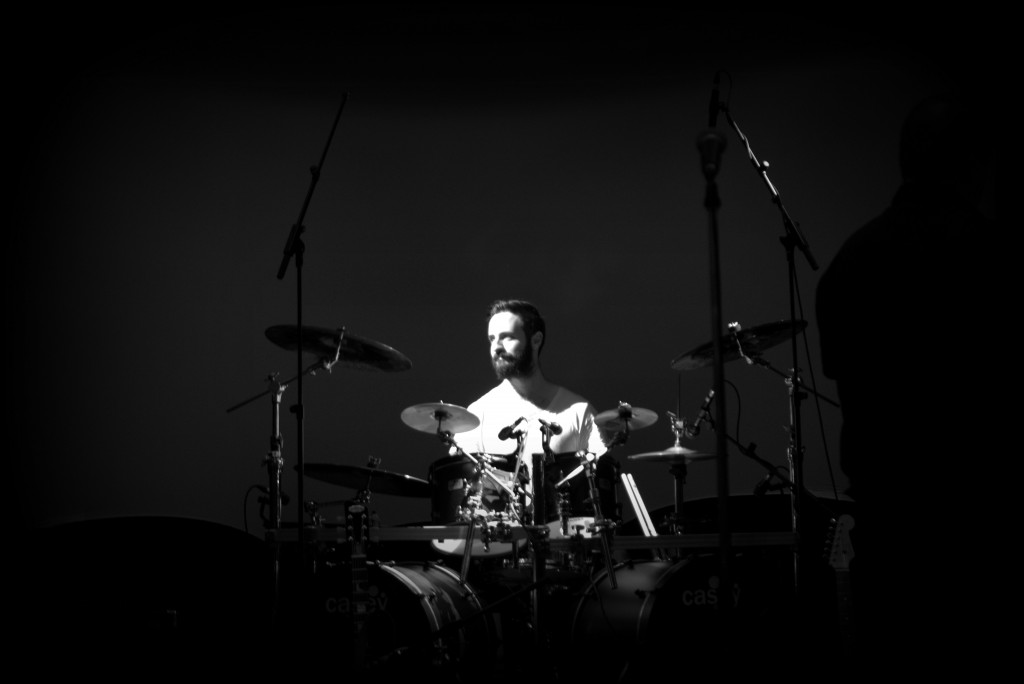 Coming from a musical family, Sean has been immersed in music since an early age. He got his first drumset at the age of 10, and has been working to better his craft ever since. Not one to sit still for very long, Sean always has his hands in multiple musical projects, looking for ways to broaden his musical perspective, meet new people, and have a good time playing music.
Online, Sean is known for his work with famous drum education websites such as drumlessons.com and Drumeo, where he has built a reputation for himself as a technically savvy yet musical player. In the music scene, Sean has worked with a broad range of artists spanning many genres from rock to metal to folk, and he enjoys them all very much.
Playing David Bowie tunes presents the unique challenge of bringing the right feel to the songs and remaining authentic, while being true to oneself as a player and having fun doing it. Anyone who sees Ground Control live will pick up on this synergy right away as they dance to the infectious beats of David Bowie's music!