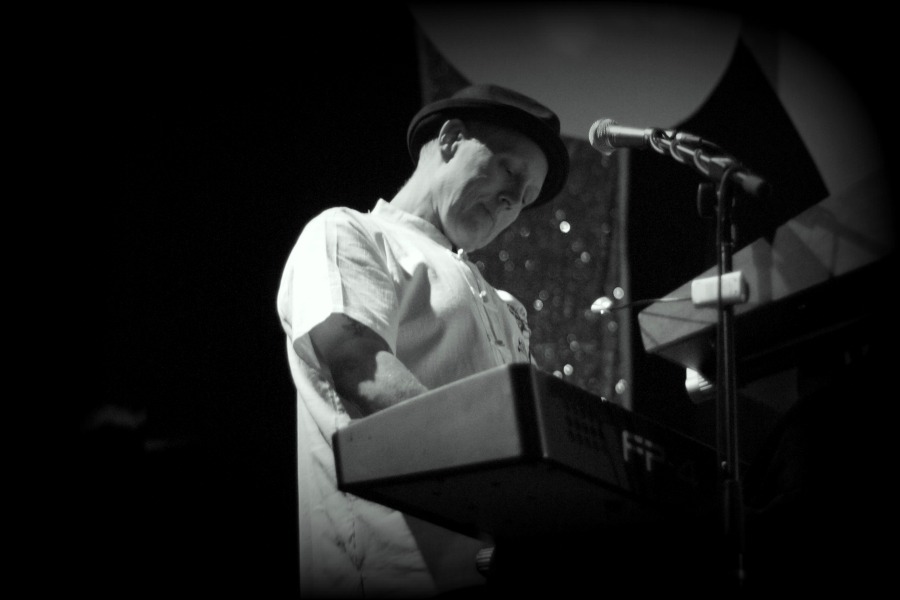 Rob grew up as one of seven children in a very musical family. At an early age he was singing around the campfire with his Dad and siblings. Besides his family, Rob's early musical influences were the Beatles, Stones, Moody Blues, Elton John, Billy Joel and, of course David Bowie.
In 1974, while in high-school, Rob joined a band called Steelback as a vocalist. The band needed a keyboard player so Rob picked up his first electric piano and started to play by ear. By 1978 the band was playing in clubs around BC. On May 5th, 1979 they played at the Pacific Coliseum in Vancouver for approximately 13,000 fans, as the supporting act for Gino Vannelli. In 1980 Steelback hired Darby Mills after seeing her perform and sing in Lethbridge, AB. Darby sang with the band for over a year and eventually left to front the Headpins. In 1982 Steelback recorded an EP at Mushroom Studios in Vancouver. Rob and the band continued to tour western Canada until he left in September 1983. That year Rob also married the love of his life, Leslee. They have 4 beautiful daughters.
In July of 2012 Rob organized and produced a Steelback reunion show at the Port Theatre in Nanaimo. Almost all the former members of the band showed up to play and rekindle old friendships.
For the past 20 years Rob has been the singer/keyboard player in an international band called Roundabout with a group of top financial professionals who love music. They have played all over the USA, in Canada and the UK. They have just been invited to play at a South Asian, professional conference in Malaysia! He also played for a house band that packed the dance floor every weekend at a local White Rock eatery.
Though Rob became a Certified Financial Planner in 1985, to this day music remains a vital part of his life both as a hobby and as a way to connect with music fans. Rob is very excited to be playing with Ground Control in 'A Night of Bowie' ~ especially because for the first time he will be in a band with his brother Marc!