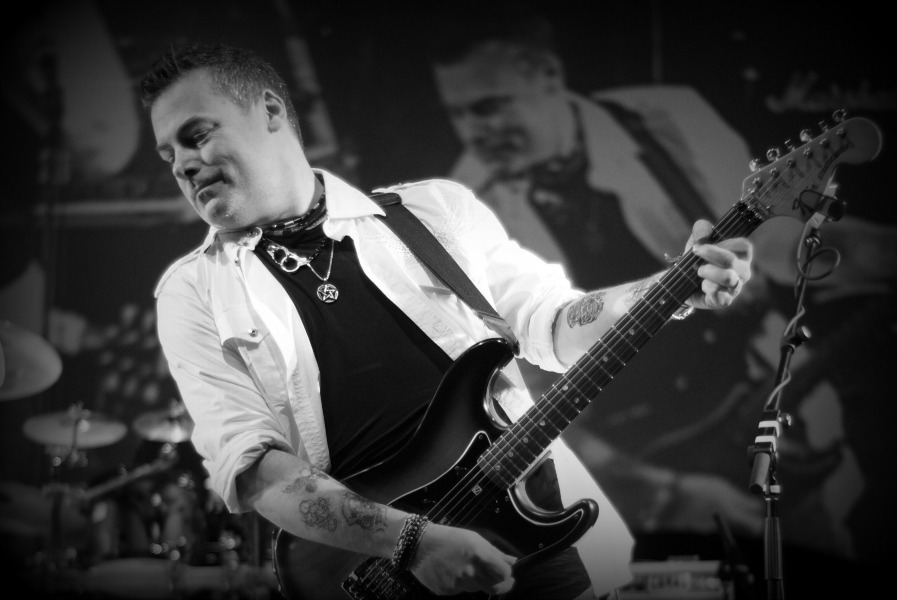 This Westcoast Music Award Nominee has toured throughout North America and Japan. Performance highlights include representing Canada at Japan's 2005 Expo, performing at Canada's 2010 Winter Olympics and performing for Canada's former Prime Minister Jean Chretien. John's recordings have been used for radio, documentaries, TV and film in North America, Japan, Ireland and the UK.
In 1995, John won "Best Acoustic Guitar Performance" in the Music West Star Frets Competition. He won Vancouver's Unplugged Competition in 1996, in 1997 he became a finalist in Vancouver's Global Star Quest and in 2009 competed at the Montreal Jazz Festival winning the Grand Prize at the BOSS Loop Station 2009 Championship National Finals.
As a 'guitar for hire', John performed with the Vancouver Playhouse, Major Tom (Tribute to David Bowie), Hinder, Jimmy D.Lane, Tomas Michaud, Benjamin Woods, Michael Barabas, Radio Europe, Alyssa Nielsen, Gabriel Mark Hasselbach, Gypsalero and opened for such notable artists as Cirque du Soleil and acoustic guitar masters Strunz and Farah.
John released his first independent instrumental CD titled "Freedom". A showcase for his considerable guitar talents, Freedom embraced world beat musical elements of Rumba Flamenco, Pop and Latin Jazz.
CD's to follow were Peace, Christmas, a wonderful collection of holiday classics played on flamenco guitars, accompanied by bass and percussion, Beyond Boundaries for North America and Japan, Winter Strings, and How to play Fiery Rumba Flamenco Guitar.